open mic night with my talented friends
last night, my charming friend
took me and another friend to an open mic night at a tiny place in Hampton. It felt/sounded/tasted awesome and when I was nice and full of pulled pork and cornbread.. they made me sing! (kidding) but we all played two songs and it was really fun. they are both so talented, there must be something in the water.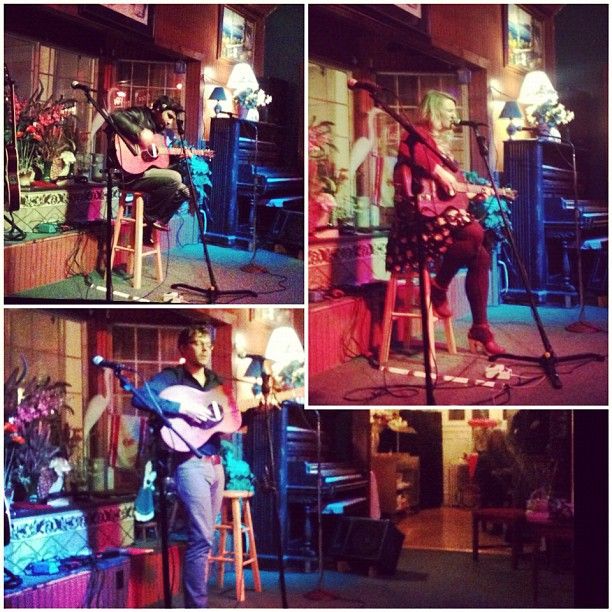 here is Andrew Montgomery, smooth silky and low.. his songs send vibrations through the ground and i love love love it.
here is Logan Vath. Strong and determined, he is an excellent song writer..and this is a new song he has been working on and i am in love with it.. woke up singin it today!! also, he is equally excited about my music as i am about his which is SO EXCITED.
andddd since this is my blog and im trying to push my music out there i'll post both songs. first is called "Deconstruct" then the second is "Our Own Time".. messups on both AND i reference my new shoes so they are a perfect little videos that are 100% me. haha ENJOY
Thanks to The Victorian Station and all the other artists for being awesome! That place is adorable!!