Embrace The Culture Festival
Well, I vended at my very first festival this weekend. It was held right in downtown Norfolk at Waterside during the Indie Music Fest (Embrace The Culture). There were three stages where music was being played all day. A small emerging artist stage, intermediate and biggg stage and they all had some really cool things happening. There were food trucks and a really rad marketplace filled with unique vendors from art to lighting fixtures, vintage and crafts. I just jumped into this deal on monday so I was planning the adventure all week. It was one of the most intense and fulfilling experiences I've had being a shop owner. I mean i LOVE having my shop, but the festival was like my shop in crazy hyper turbo mode. People were everywhere ALL THE TIME, trying things on, asking questions and looking around. I had SO much fun.
Angel Graves
was my vending partner, she brought along her brand new clothing line she has been creating and designing. It's called Impressed Wearables and it's all recycled clothing that has been dyed, bleached, remade, and stamped by hand. She creates all of her own stamps and creates pieces that are REALLy amazing. Her styling is really earthy and lovely and I cant wait to show you more but this post isnt about that SOOOOOO.... :) here are photos from yesterday!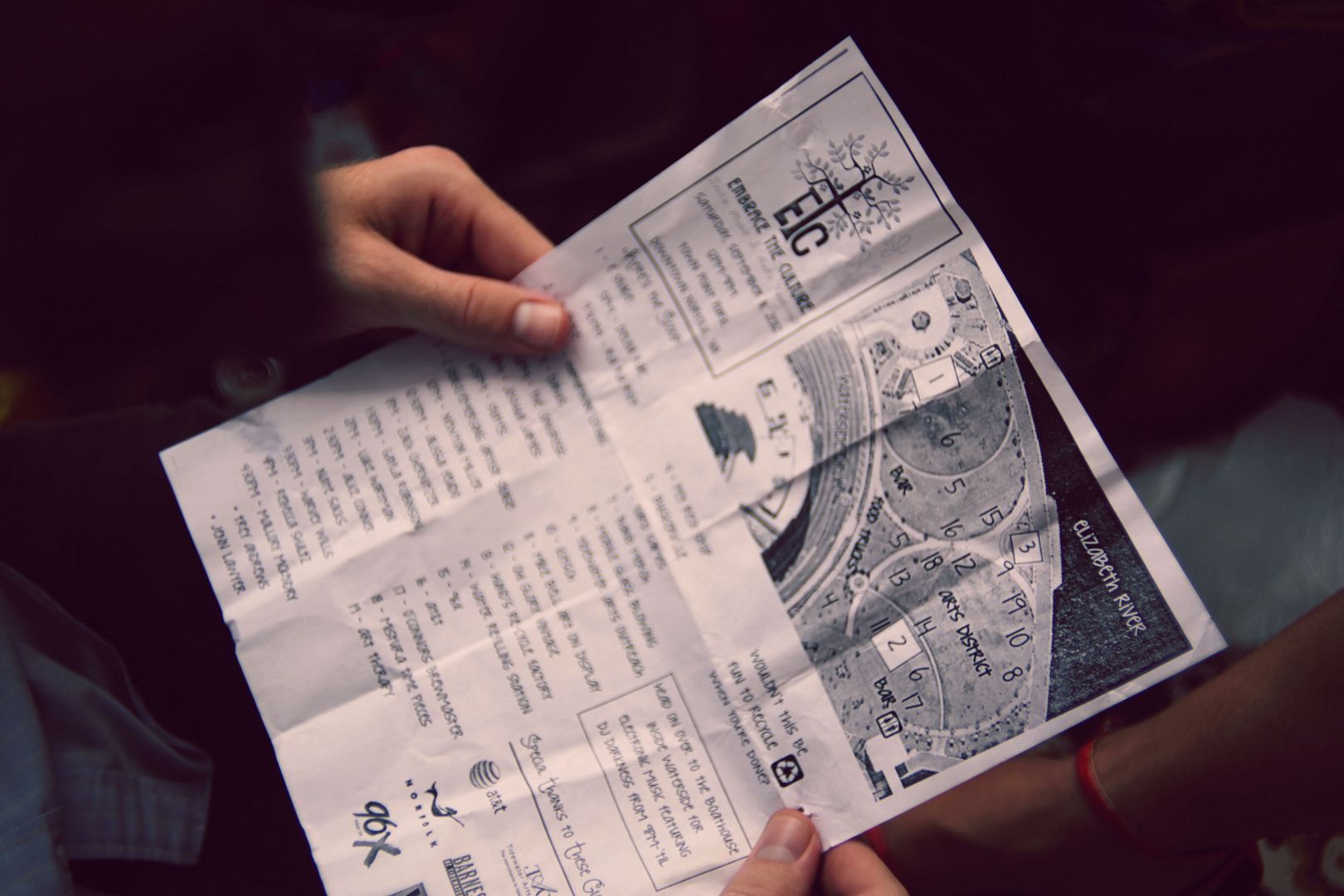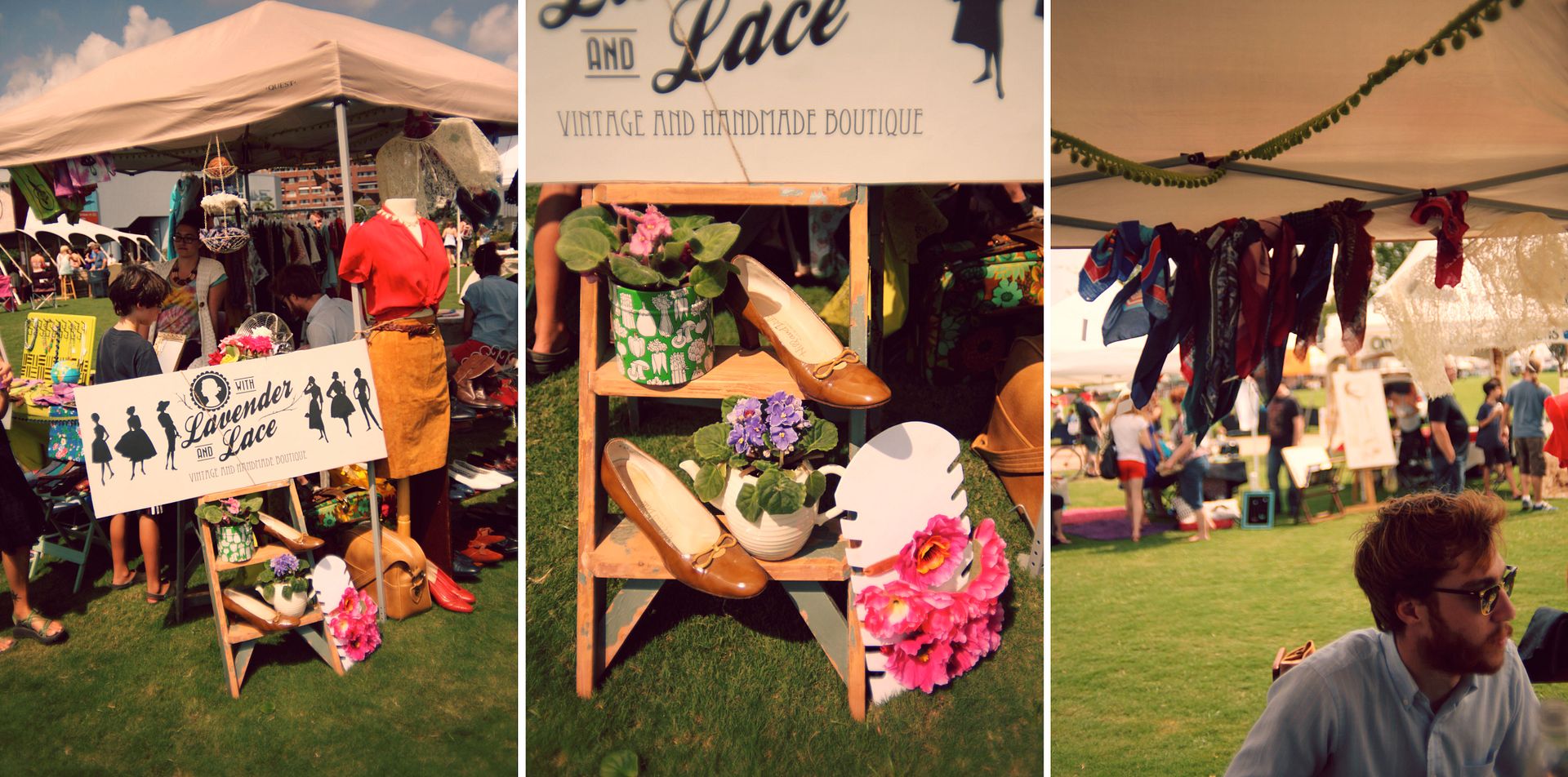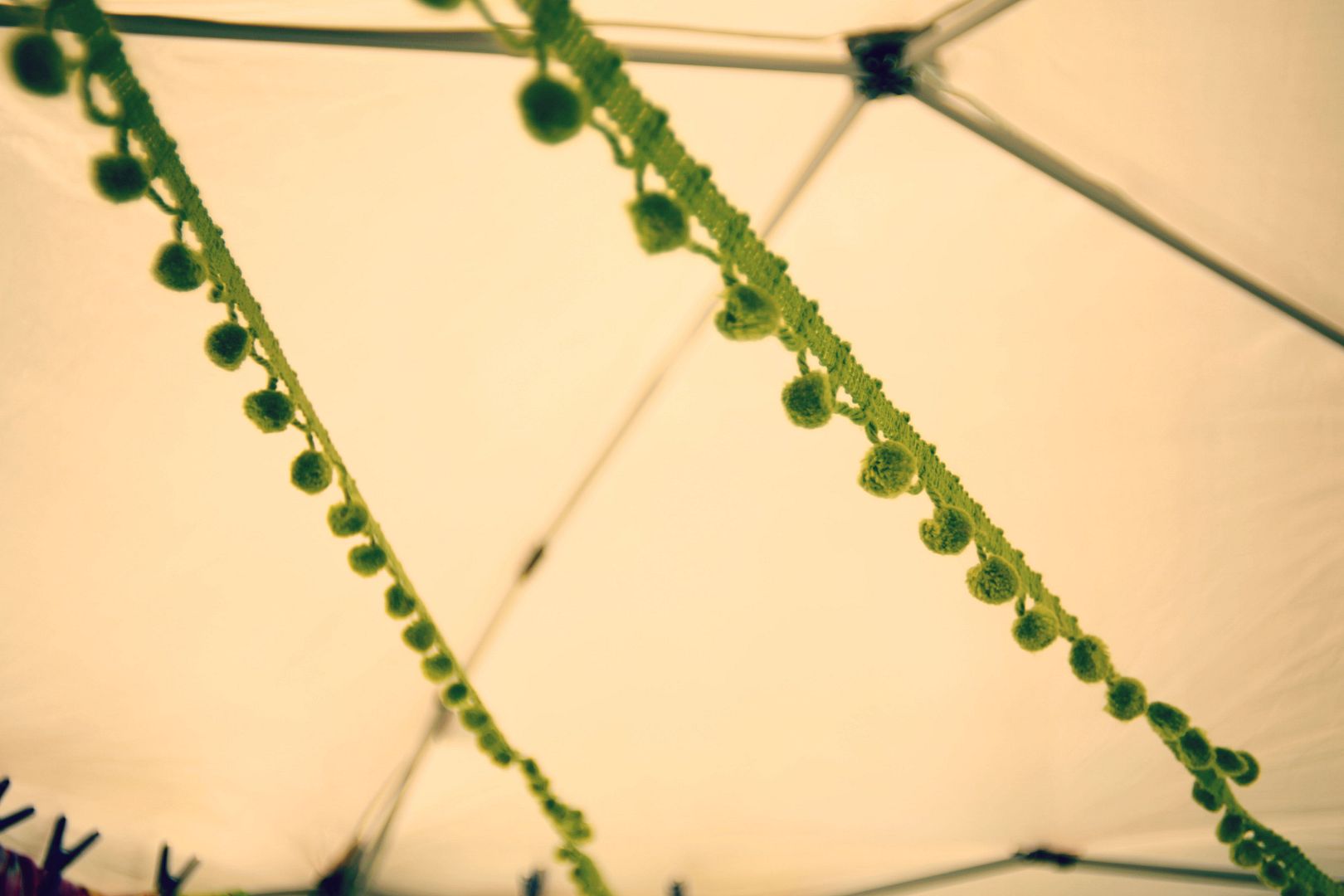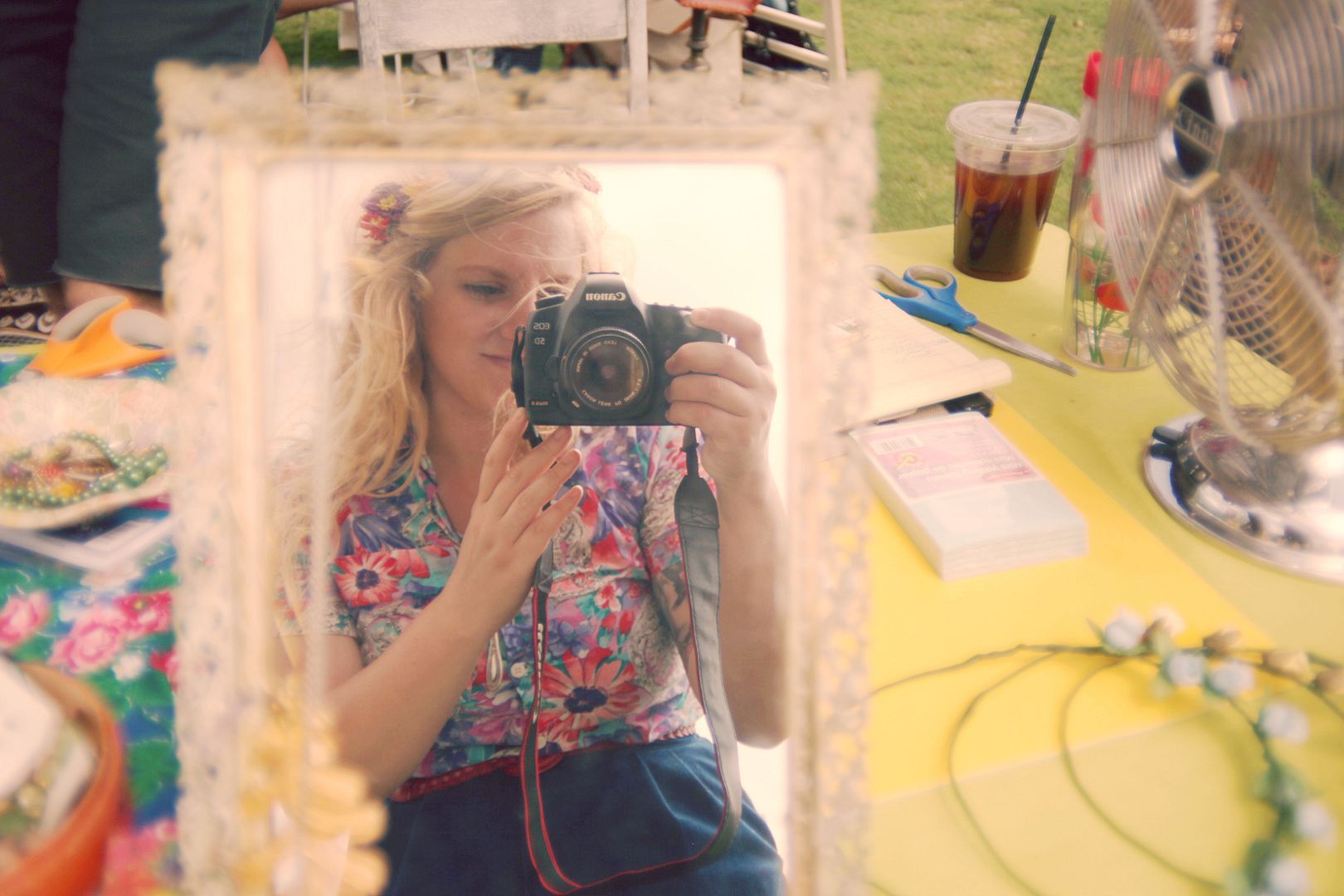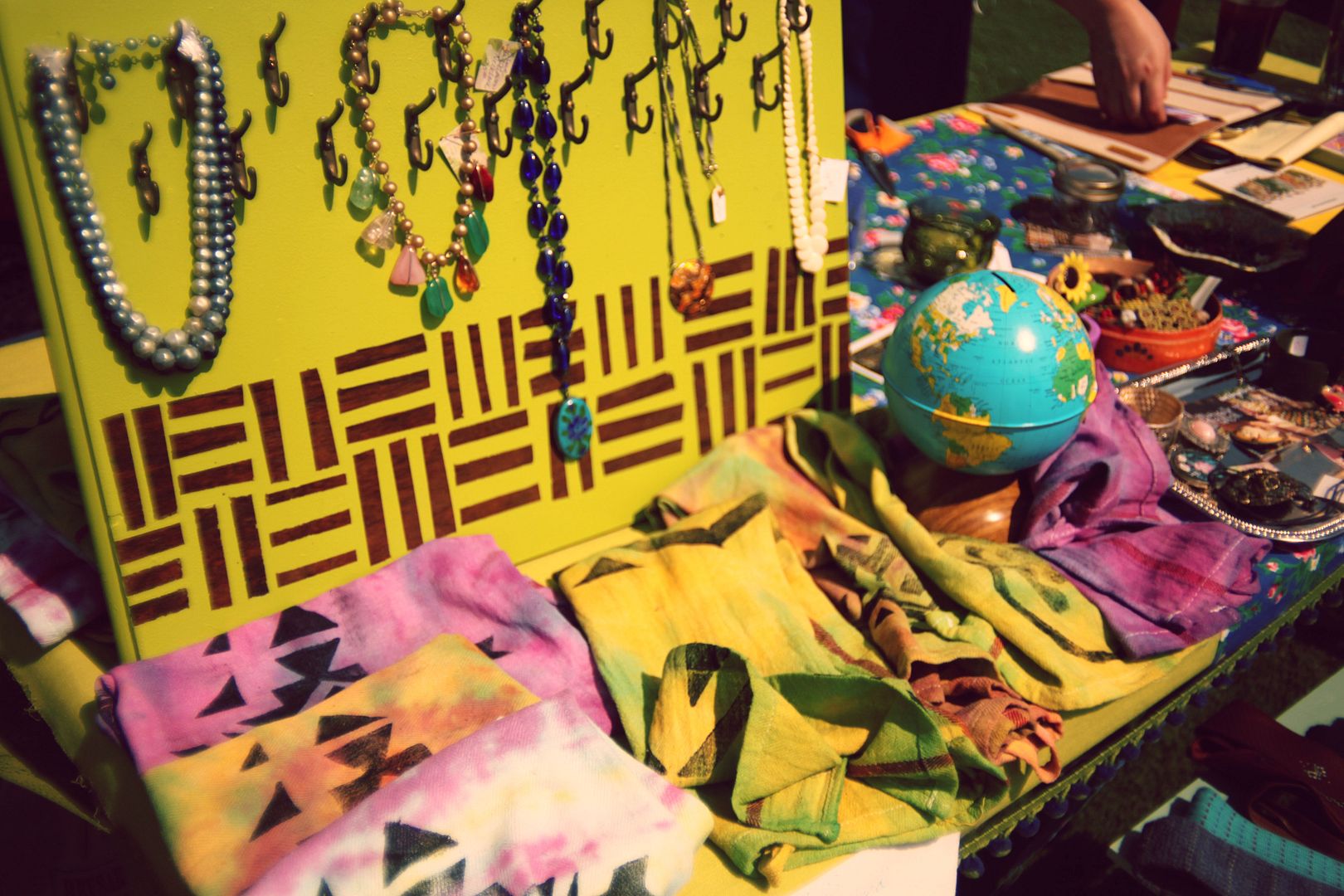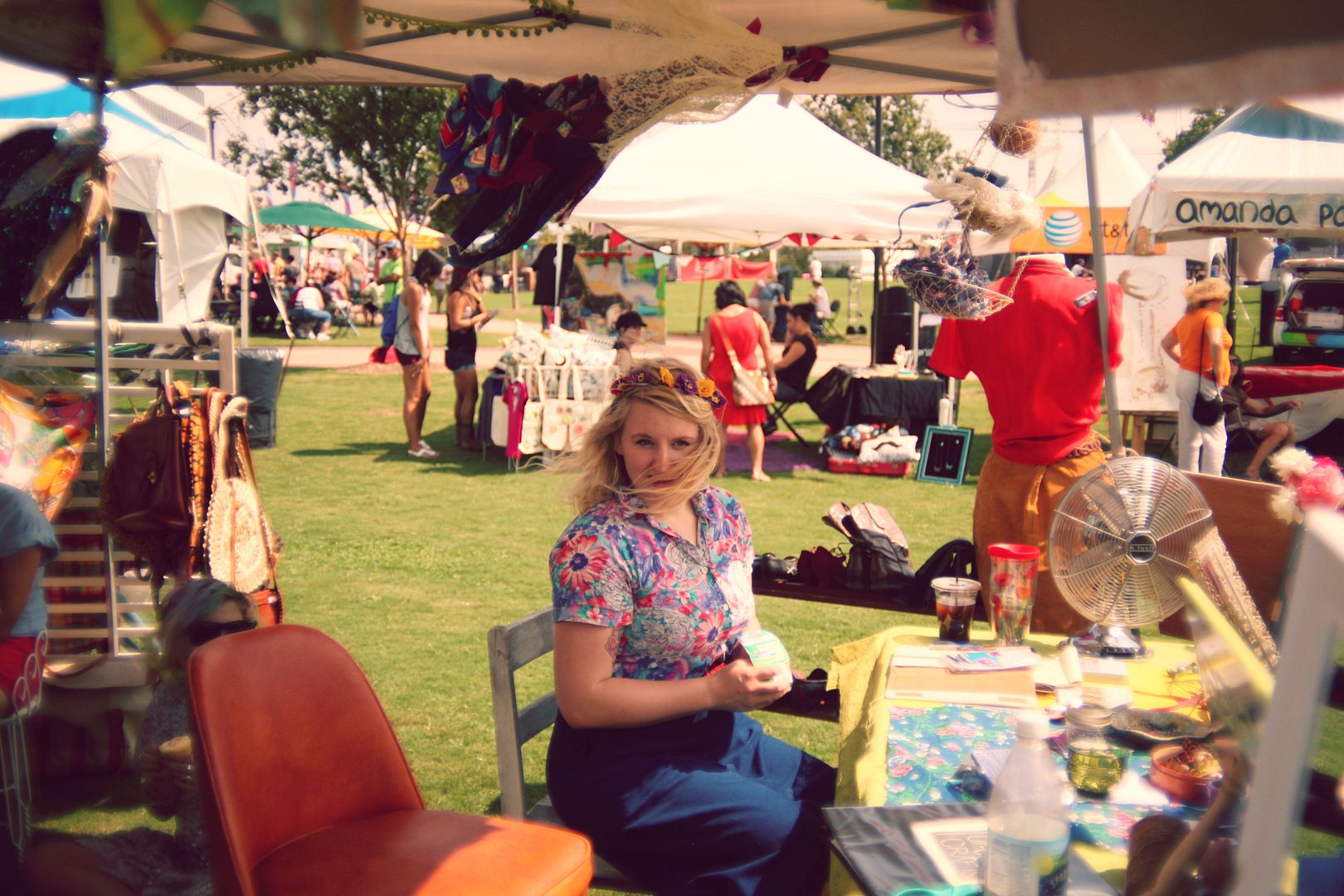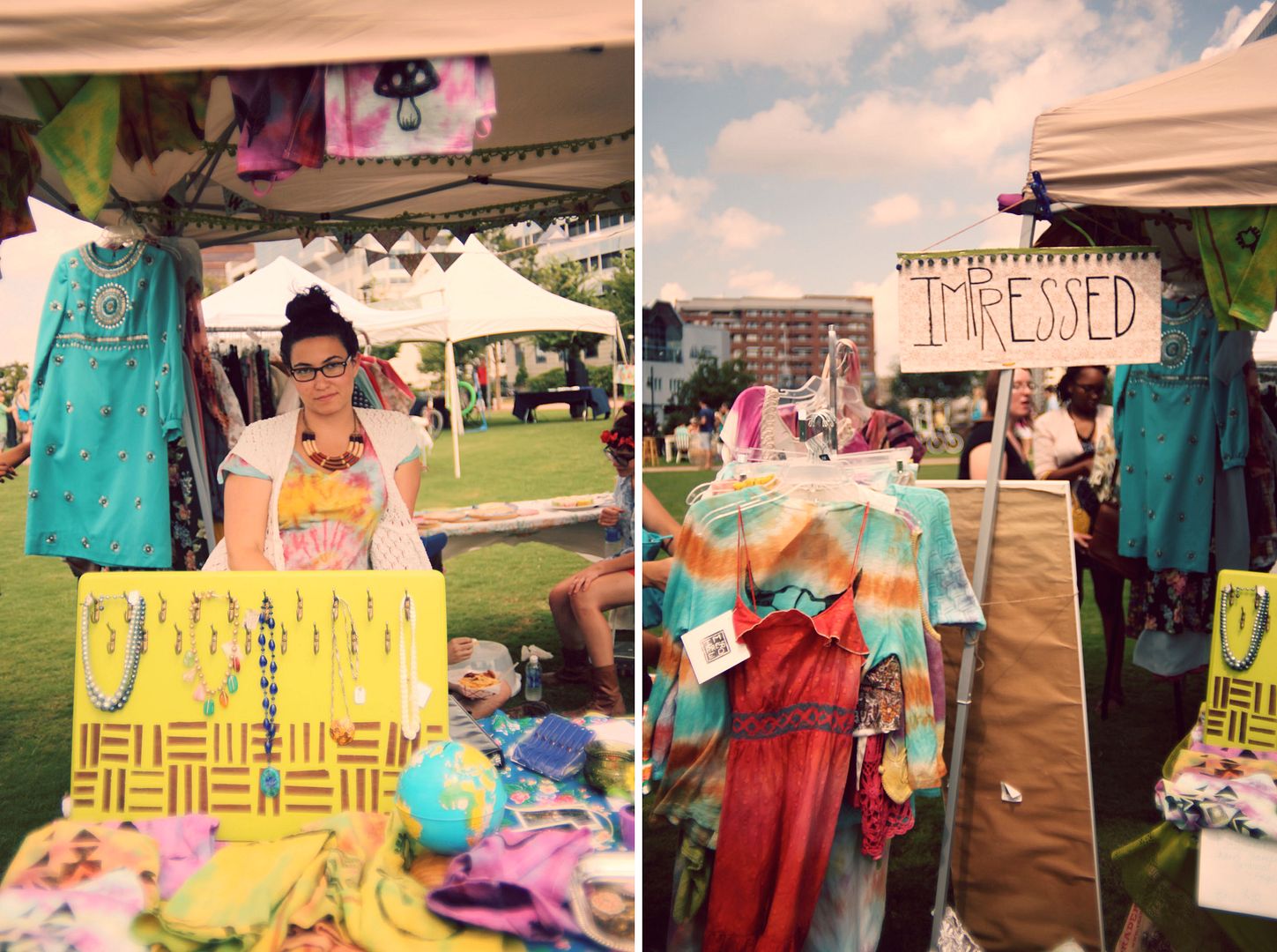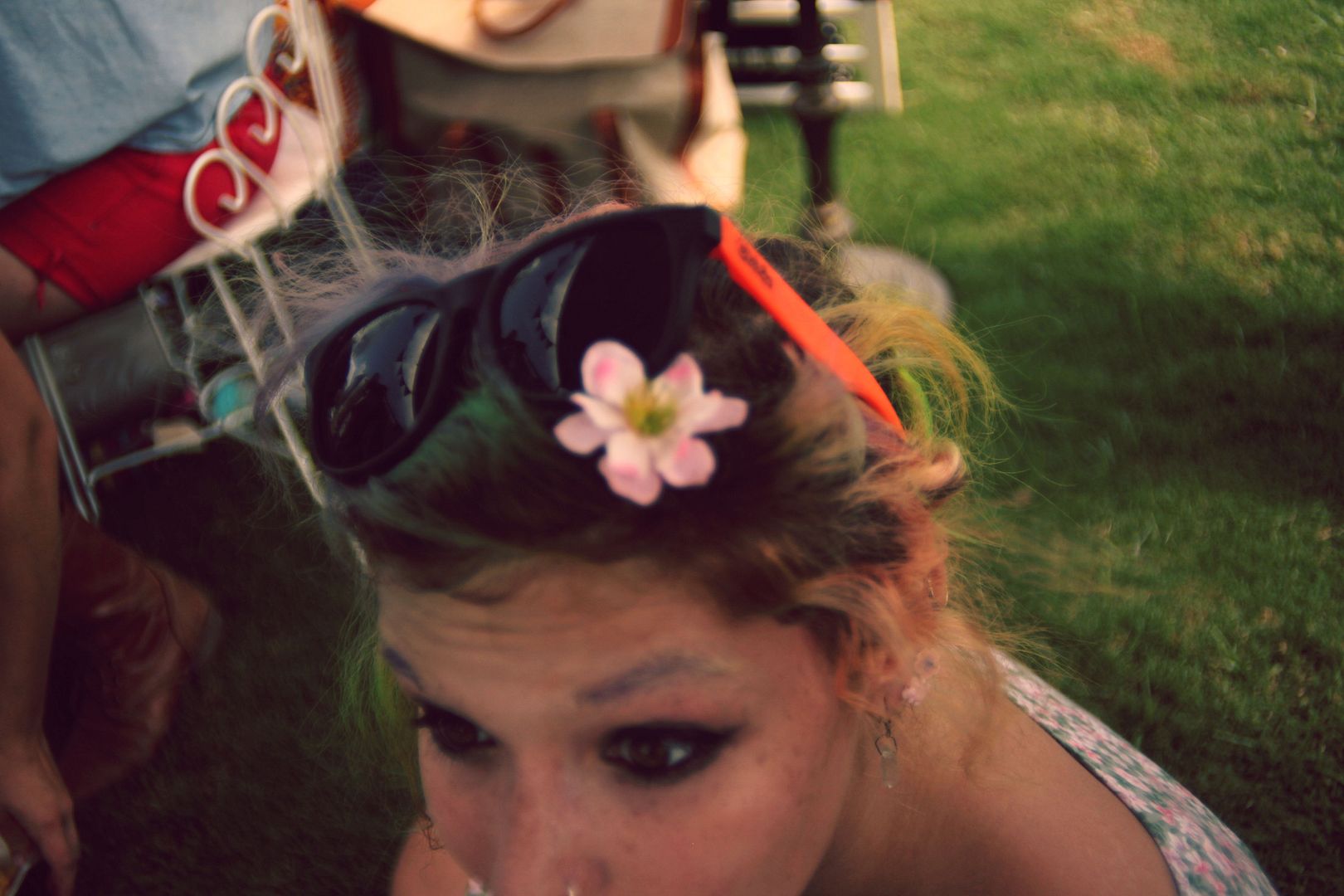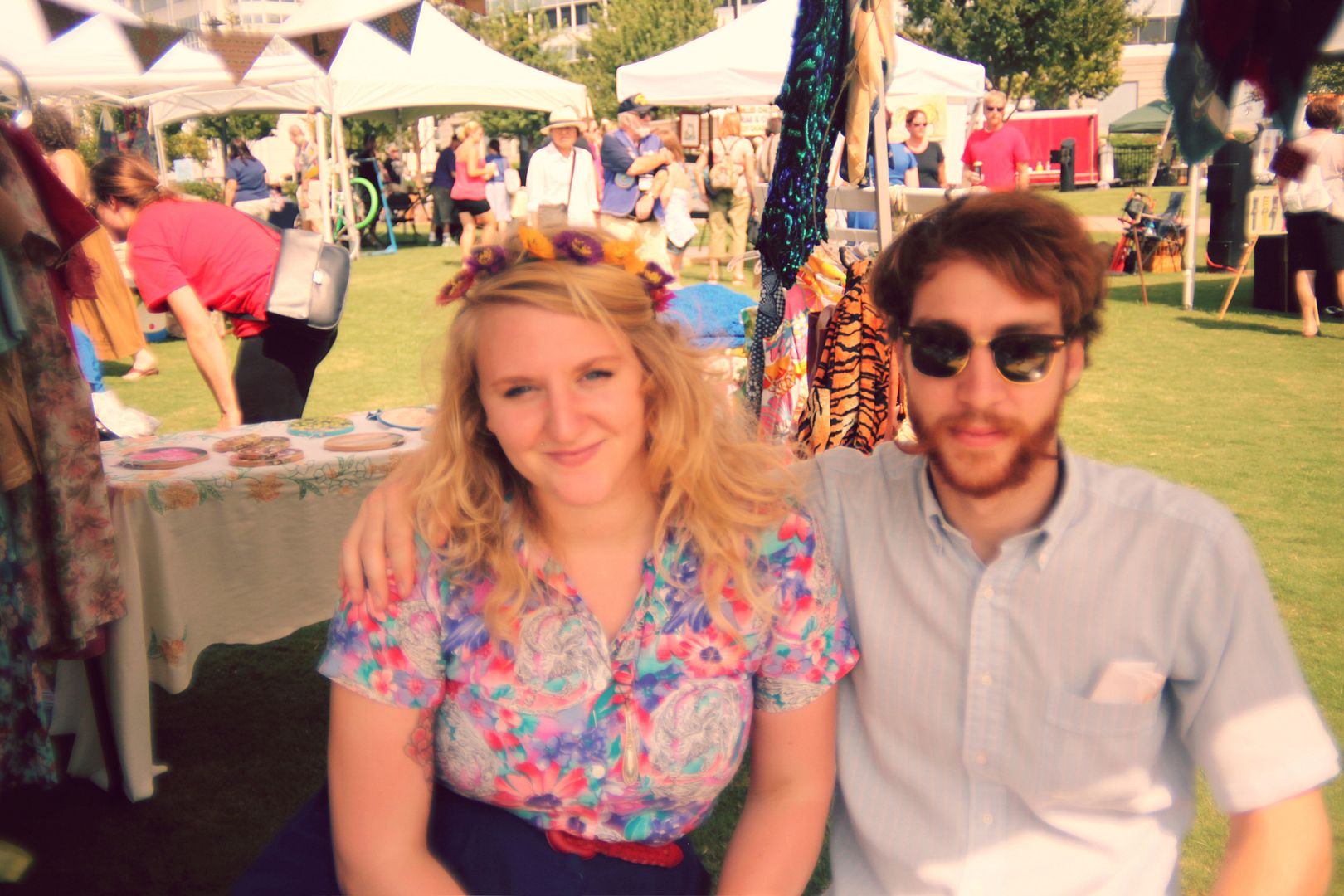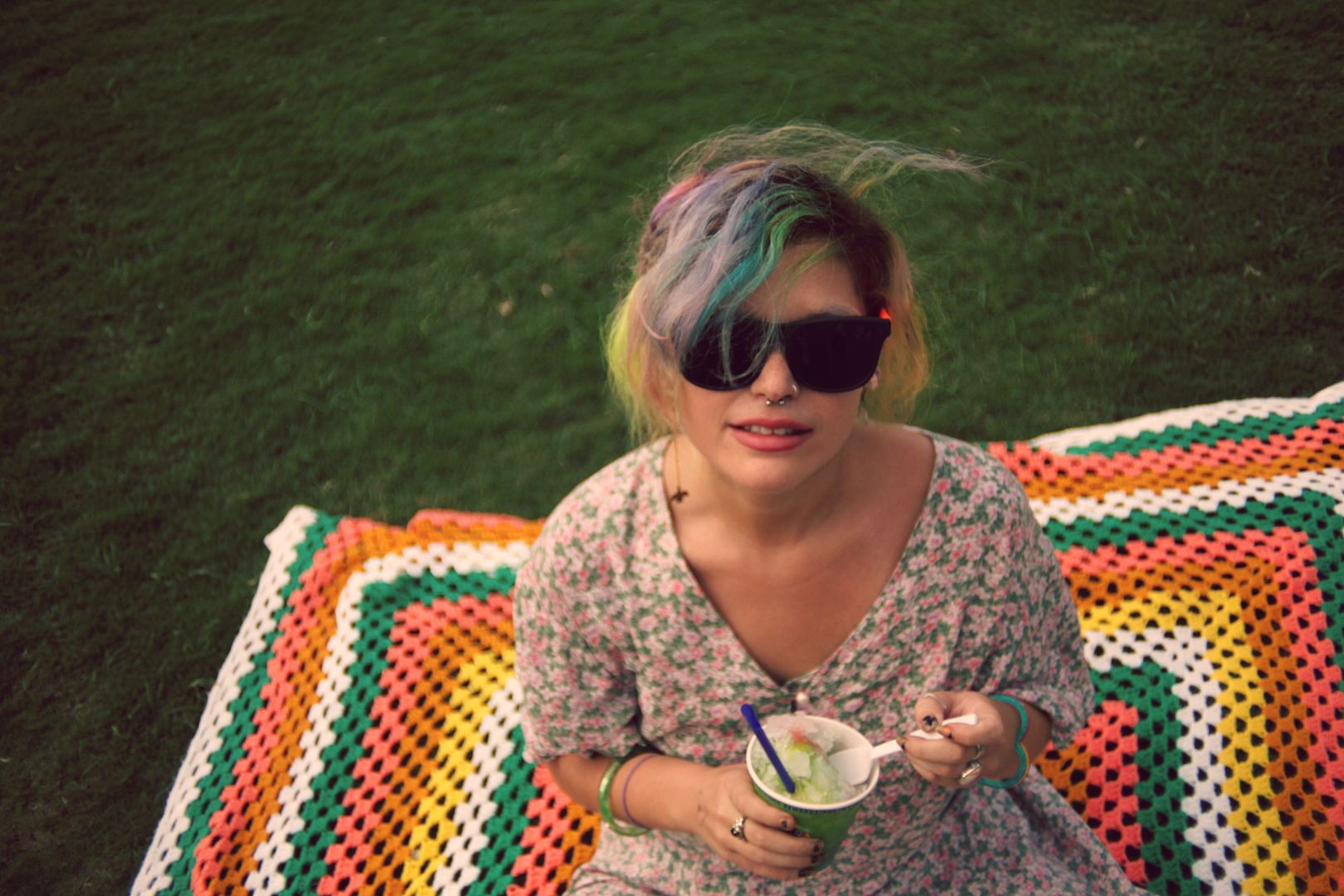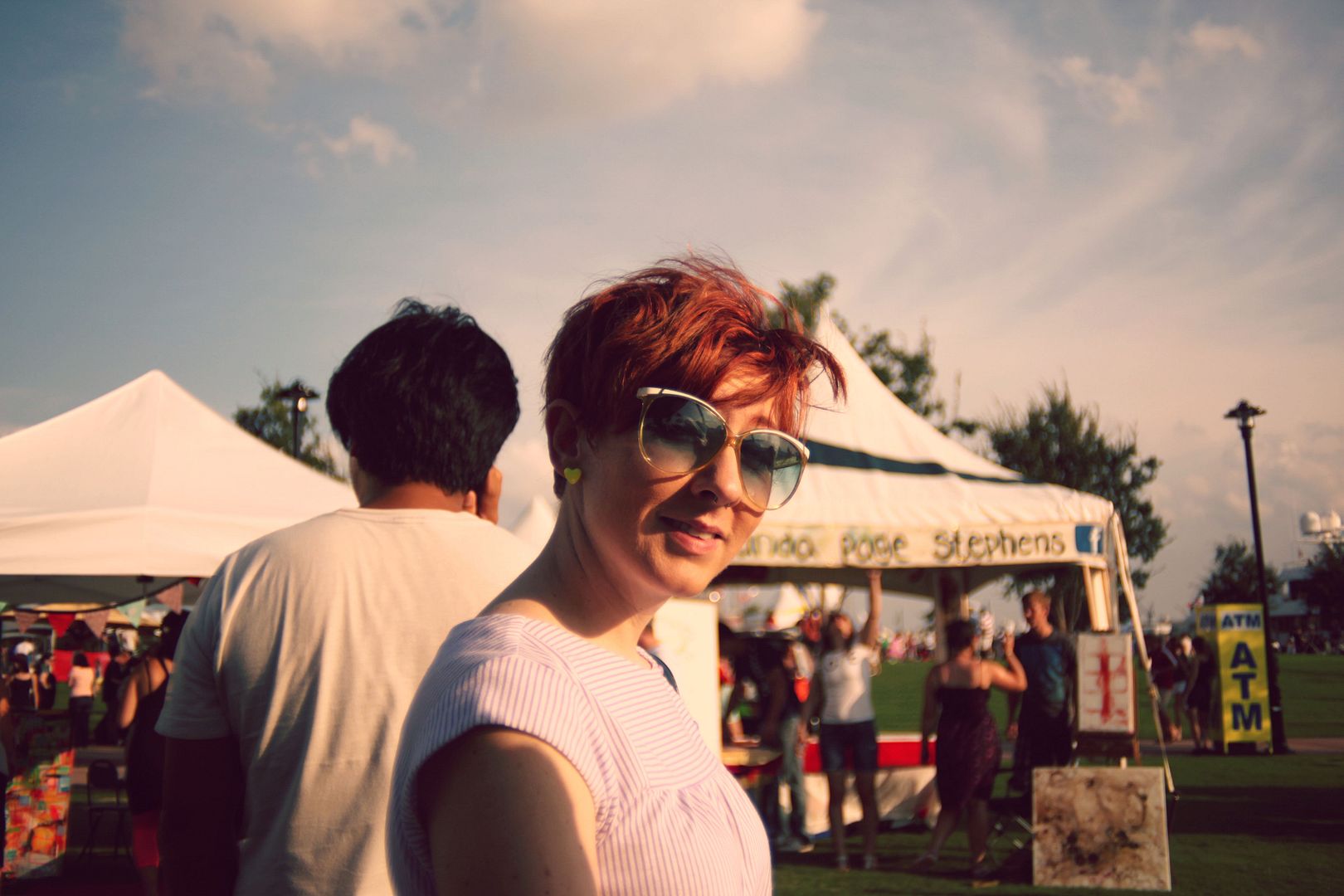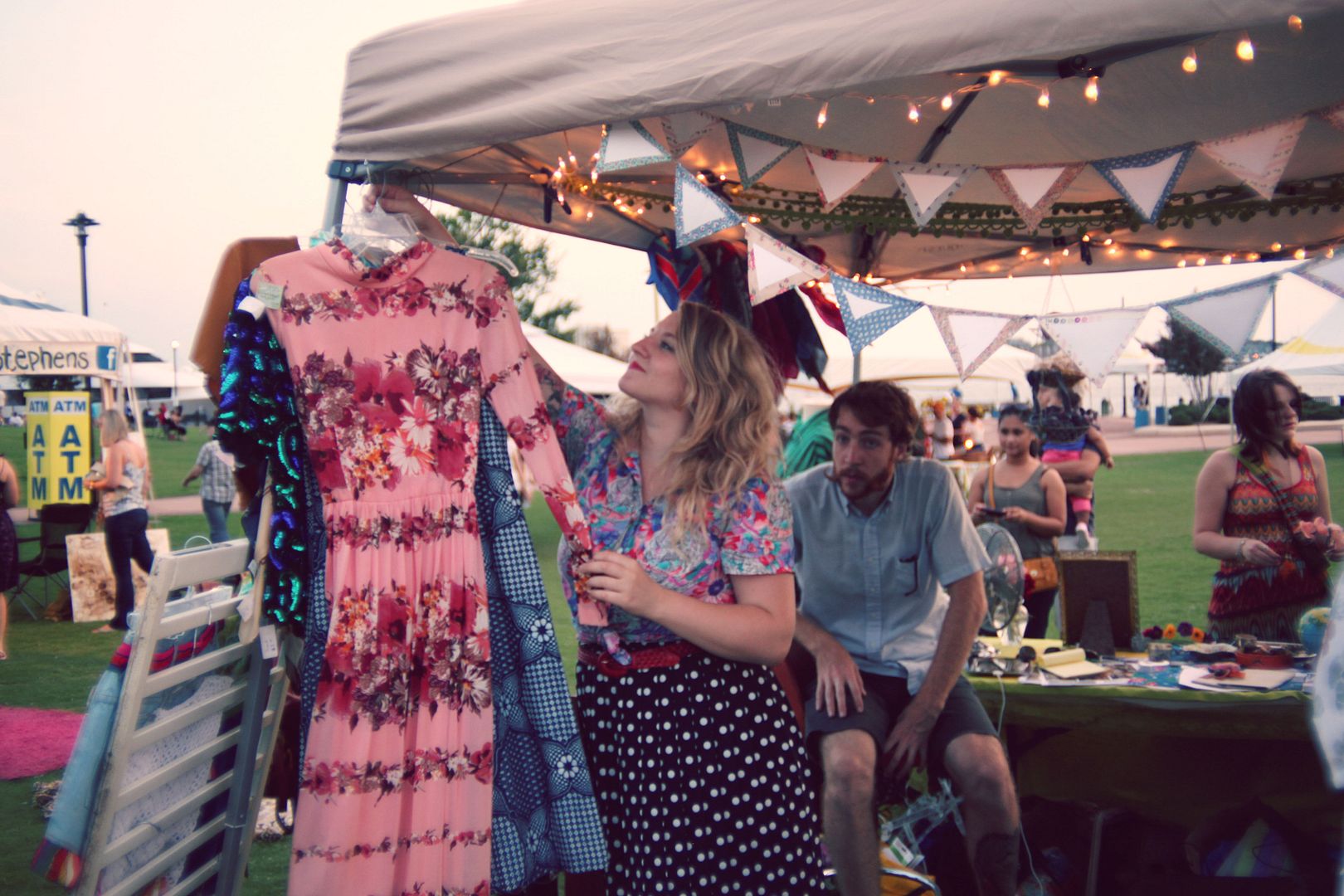 I met so many new vintage-interested people and talked to so many new faces. It was a dream! I am still smiling, and partially falling asleep also. Proud of our little tent, I think next year i want to do so many festivals! Thanks for reading!