One Week of Business!!!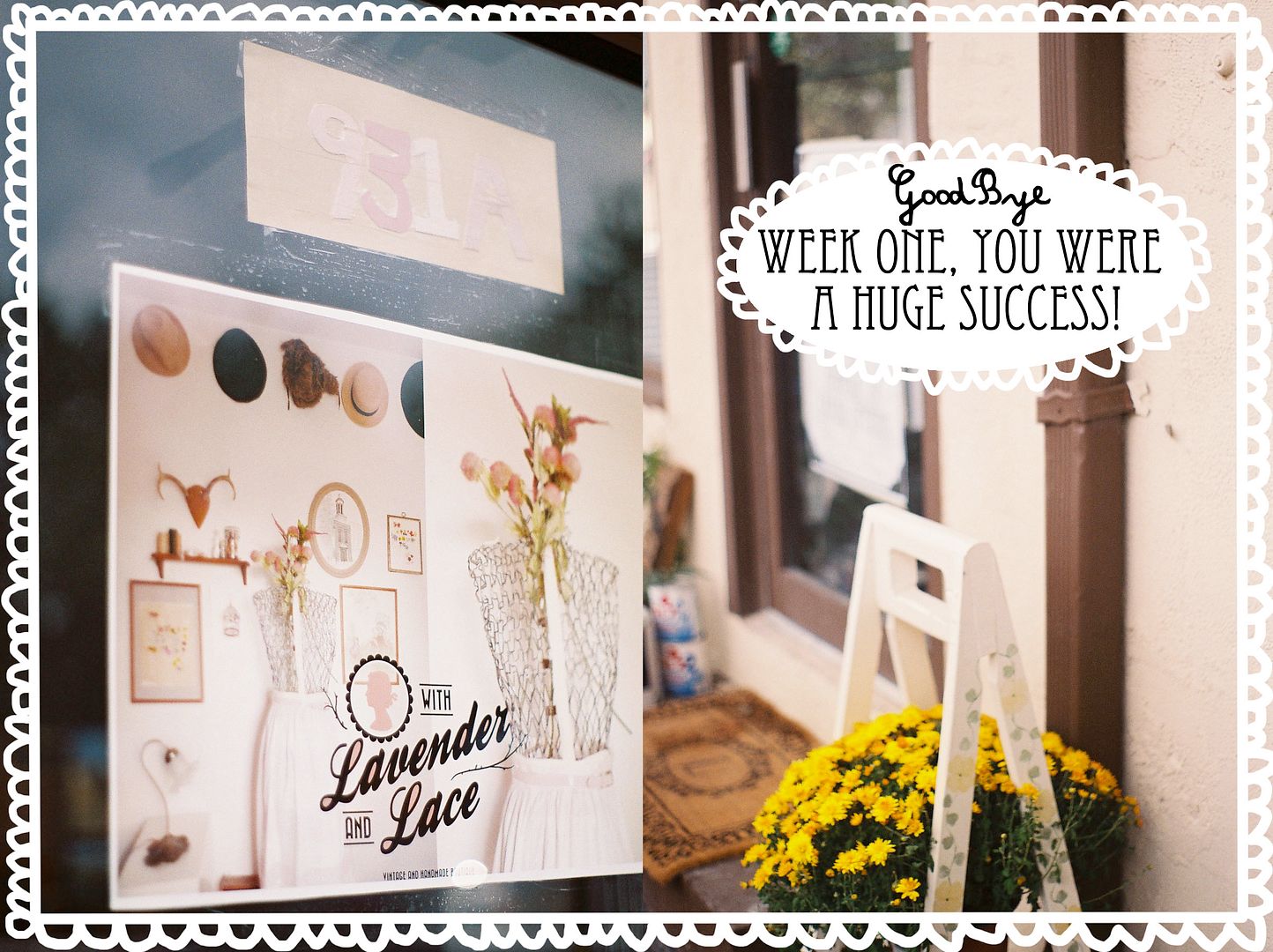 Well, It came and went.. it conquered and went amazingly smooth! This first week felt like a surreal dream, people coming from all around the 7 cities to visit the one of a kind shop in this area. With every new face and customer, my heart would swell! And I cant thank you bloggers enough for posting things about the shop and leaving the KINDEST comments, :) you all are my inspirations!!! I only hope that if you have any questions or ideas or want to be apart of my shop here, please contact me! I want the shop to be about our specific community of creative and innovative lifestyles and help others find little secrets into making their lives a little richer with art, treasures, creativity, and an inspiring artistic community.
So, now that the shop is open.. I will have more time to blog.. but I dont really know what to blog about (as far as the shop goes)... so I'm just going to give a little info about how my first week went.. The shop is only open from Thursday to Sunday so I have three days to restock and have a home life and get errands done. I think, on average, I will be working on/in/with the shop about 60 hours a week (including restock day, and working on marketing things..) The shop is tiny enough that I am the lone lady in charge of getting everything done and ready for each day. The first week of business went amazing! With little to no downtime last weekend, I have sold nearly 150 items in my first 6 days of being open (which is such an amazing blessing), and now that things have begun to slow down a wee bit, I've got some time to reflect...(and sleep, heh)
I havent had the chance to mention that a few days before the opening, Ryan and I moved into the area where my shop is located. We are FINALLY living in our own space within walking/bike riding distance to our jobs and I'm just now getting around to unpacking and decorating the new place. I cant wait to show pictures! Its so spacious with TWO PORCHES and a kitchen with a door and window to open to let the evening breeze blow in.. i am in LOVE with it.
I need to catch up on SO MANY POSTS here. Hopefully I'll get another done in the next hour or so.
THANK YOU ALL FOR SENDING SO MUCH LOVE MY WAY. <3 <3 <3 <3 <3 <3 <3