french macarons!
now, i know i dont do much blogging about food.. and this is because film is finicky when it comes to lighting and most of my food is made and eaten in a terribly yellow room, making it very very unappealing in film. but when i have the chance to be out in other situations, i love to take food photos! take this for instance, a few weeks back.. i went to new york for a few days and found two fabulous macaron shops to compare and contrast for future visitors! here we go!
BTW, if you aren't currently aware of these TO DIE for treats... they are basically fabulous sandwich cookies with a jam or creme in the center. they are delicate and semi difficult to bake, making them a glorious treasure. they come in about every flavor you can think of and i think the perfect consistency of a french macaron is sort of chewy and delicious!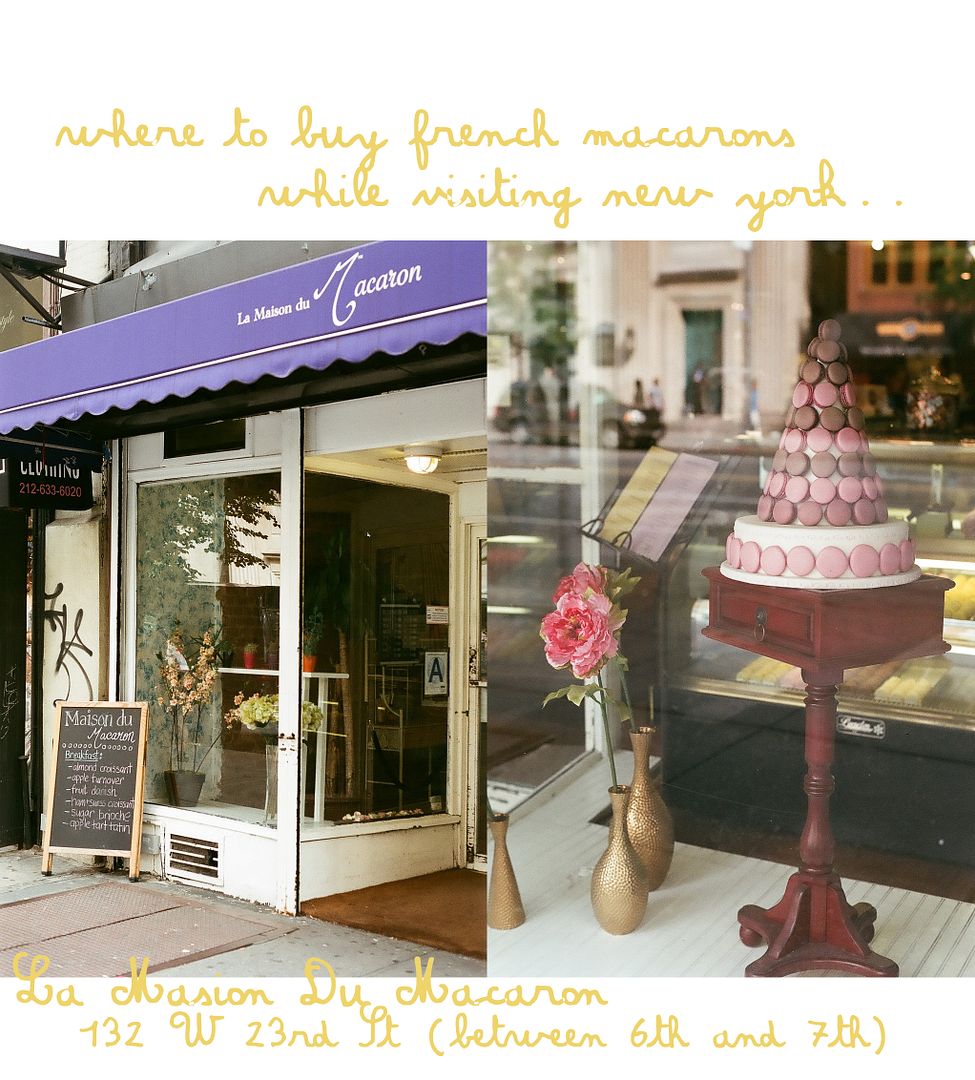 this little shop was our first stop. very excited, i purchased 9. my favorite flavors FOR SURE were pistachio and fleur de sel caramel (salted caramel). these treats were MELT IN YOUR MOUTH delicious. perfectly crunchy on the outside and gooooooey inside. the perfect macaron! they also served a few drinks and coffee, there was also a lovely little area to sit and nosh on pretty things. i COMPLETELY back this place. i will be returning and returning and returning each and every time i visit the city!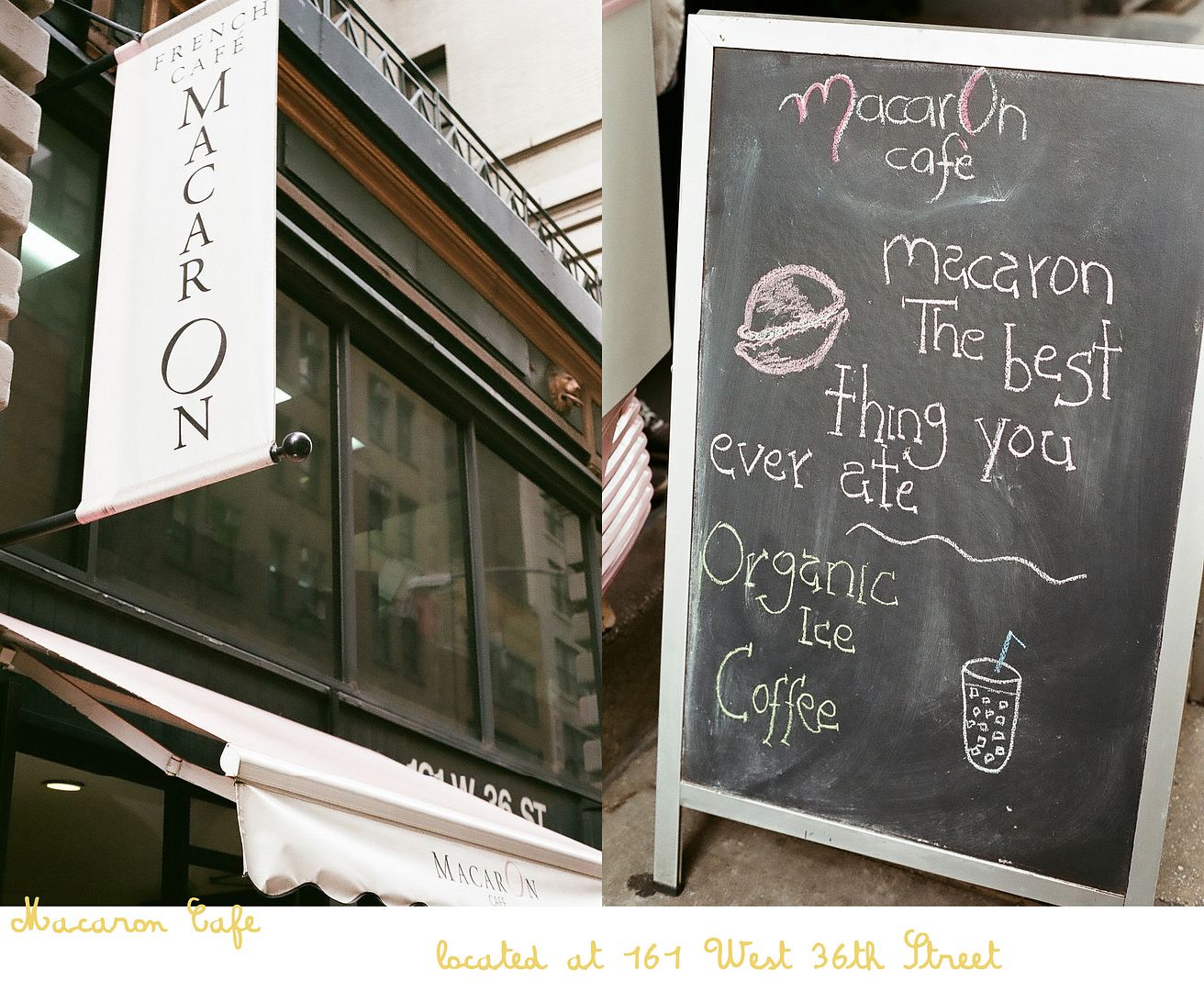 this shop was a 20 minute walk from the first, it was pretty small, basically a cubby with a gelato stand out front. I forgot to take a photo of the cookies before we left YIKES) but the presentation was really awesome. These cookies were cold and not so tasty, but they were still pretty good! since this was my second stop.. i ate them second and they just weren't as good as the first shop.
so there you have it! go to La Masion du Macaron located at 132 W 23rd St. check out their really awesome website with a crazy eurpoean song that plays over and over.
HERE.
and if you want to try them both out on your own, visit the
Macaron Cafe's website!
(its very pretty!)