NEW AWESOME NEWS!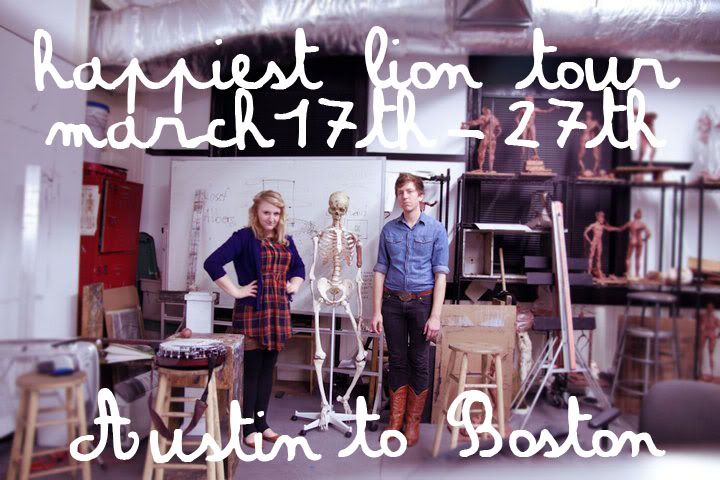 HAPPIEST LION IS GOING ON TOUR!! I am flying to meet the boys (who will drive) to AUSTIN TEXAS!!! on march 17th! THEN we will be playing shows all the way up the country back to boston for the next WEEK or so! Starting with a show at the Museum of Art in Austin! STAY TUNED FOR DATES AND PLACES!!
DEFINITELY stopping in.. cincinnati, springfield, chicago, michigan somewhere, new york... I'll keep you SO POSTED.
because anywhere I go, With Lavender and Lace comes too!!!
:)!