the drive home.
OH here is a picture of my final crit from this semester, it went so so.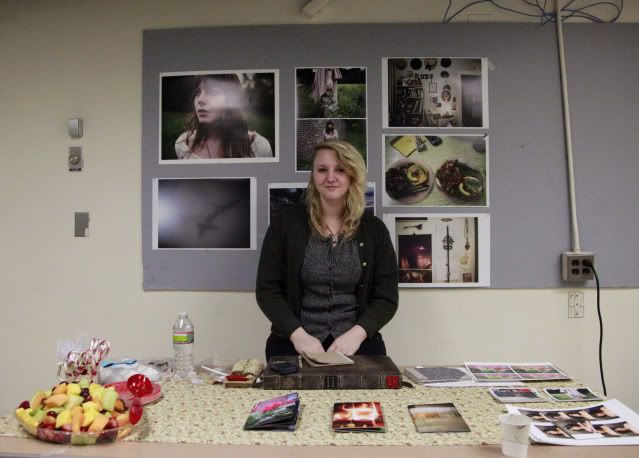 I drove home from boston to virginia beach yesterday in just under 12 hours. I stopped in brooklyn to pick up caitlin. we had a fun time and i talked my head off just like i love doing on road trips. Anyway, I am staying at my sisters new house where she has temporarily adopted two large breed dogs for christmas while the mothers and fathers are away. So at this moment in this house there is a husky named avalanch, a blue great dane named emma, and my sister's greyhound bogie. Also orange cat, ziggy, and bootscoot (kitties)
ITS A ZOO IN HERE. and its amazing. also, i may or may not be cheating on sprite...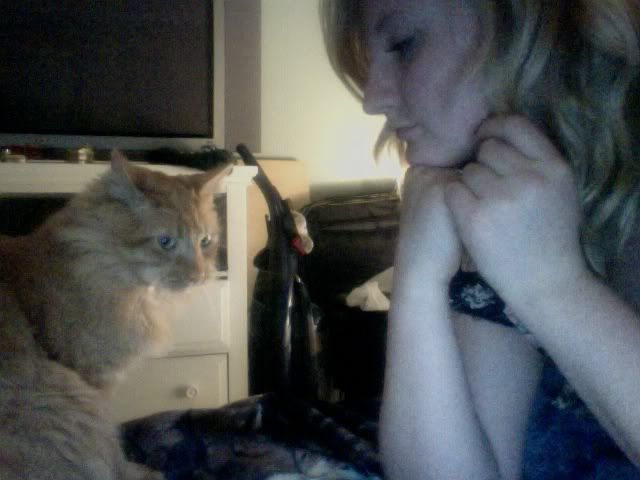 for anyone who is confused, this is sprite.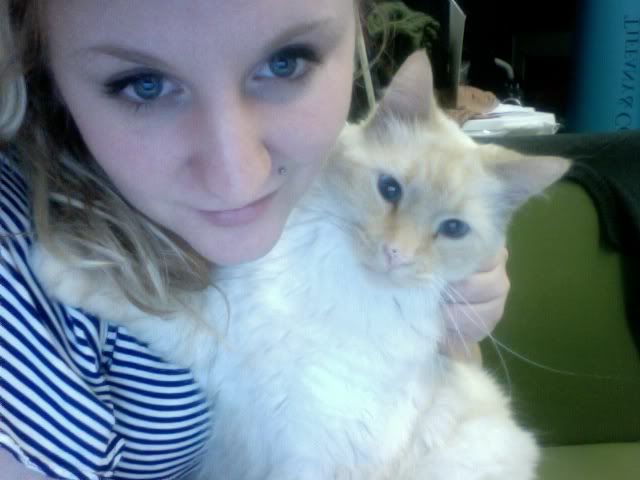 GAH i look like a cat lady all the time with so many pictures of critters on this blog. and i dont really care! im exctied about tomorrow! christmas EVE! sister and i are baking cookies ALLDAY then going to church to see my momma sing. Then we're having an appetizer fiesta and watching movies all night together.
happy to be home!
what is everyone else up to on christmas eve? is anyone even blogging right now or are you spending time with family? i miss my ryan today!