jonsi oh jonsi
my beating heart! fantastic show.
i love love love this music. i wish i had a million more things to say but nothing i say will really express anything. just listen to it.
i also just finished a bunch of business cards i made myself and last night jimmy stuck them all over the jonsi bus. laughing.
anyways im at the sidewalk sale at school..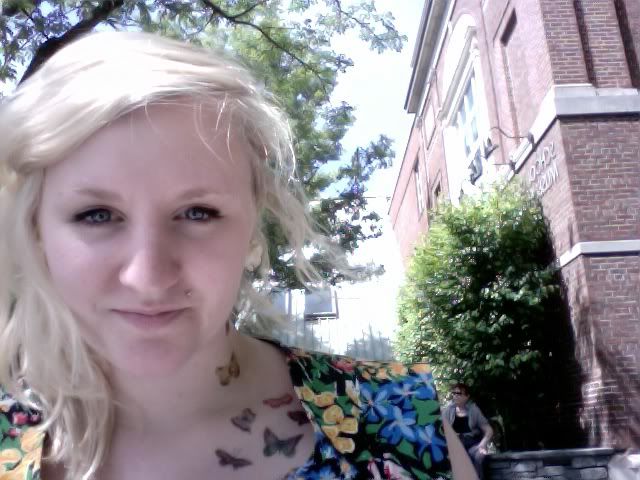 with butterfly tats and alll. i sold one piece today (haha) for 50 bucks. which is cool and i sold some flower hairclips.
i have to go to work right after then go home to pack for the new apartment. but i wanted to share this. nothing special but ryan and i recorded this little ditty the other night. its a cover of bombay bicycle club's dust on the ground.
also im reallllly feeling the travel itch right now. want. to. move. now.